Is your marketing and PR integrated into your business strategy? Is your customer your #1 advocate? Responsive, growing organizations integrate financial, customer, business process and marketing strategies. When that happens, growth and reputation management is funded, done, measured, evaluated, improved and repeated.
Give us a call. We'll help you build your bandwagon.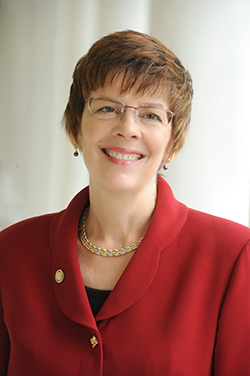 Karen Mess Frashier, APR, Fellow PRSA
To Karen, it's all about bridging the gap between marketing and real communication for her clients and her causes.  She is an award-winning professional with an MBA who produces measurable results for both. As chief strategist and CEO for Advocate Marketing PR, she uses strategic public relations, marketing, branding, communications, and government relations skills to solve business challenges.
Karen's experience with large, complex organizations means she understands the intricacies of both the big business and non-profit worlds. For example, at the MetroHealth System in Cleveland, Ohio, she developed and implemented a comprehensive plan to help secure more county funding for the large hospital system. Approximately 4,600 people sent letters, petitions and postcards to the commissioners. Three editorial board meetings spawned three favorable, high-profile articles and four endorsing editorials.  She also developed a comprehensive data base for follow-up.  The commissioners granted an $8 million subsidy increase and an advance of $15 million on a future property sale to MetroHealth.
At Grady Health System in Atlanta, she re-energized the Henry W. Grady Foundation by hiring an experienced director, adding 10 new board members from major Atlanta businesses and completing the health system's first-ever $3 million fund-raising drive.
Karen has improved the strategy, reputations and brands of Tampa-based Gracepoint, the Mental Health Care Foundation, and LifePath/Good Shepherd Hospice. She's also managed marketing and PR for Charleston Area Medical Center in Charleston, W.Va.; and Affinity Health System in Menasha, Wisconsin. She is a fellow of the National Association of Public Hospitals, and has been an active Rotarian in four states—including Florida.
Karen is a fellow of the Public Relations Society of America and accredited in public relations. She has dedicated much of her society service to mentoring candidates for universal accreditation in PR. Over the past four years, she and chapter partners have mentored 23 new APRs in Tampa—a PRSA record. Karen is honored to have been recognized with many PRSA chapter and district awards for her public relations programs including Practitioner of the Year and Best Project of the Year for 2000. In 2015, she received the Rotary District 6890 Rotarian of the Year award for her work on the World's Largest Traveling Children's Book and the Guinness World Record attempt.
Karen believes in giving back to the community and has been active with Rotary, Community Stepping Stones, Healthy Together, the Crisis Center of Tampa Bay, United Way allocations and Girl Scouts of America where she holds the rank of First Class Scout (that's Eagle Scout for all you guys out there).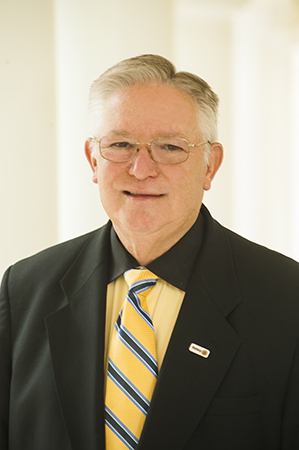 F. David Cotten, APR, Fellow PRSA
David left his post-college position as managing editor for the Winfield Kansas Daily Courier in 1966, to take his first public relations job as assistant public information officer for the City of Wichita, Kansas. From there he accepted opportunities for Southwestern Bell Telephone, Beech Aircraft, and a corporate role as head of public relations and audiovisual communications for a Fortune-500 natural gas pipeline headquartered in West Virginia. During his work with the pipeline, David created and successfully employed community organizing strategies to acquire property and build a new pipeline through cities, towns and a Civil War battlefield.
As president for the Friends of West Virginia Public Television, David worked with staff to create an effective public relations and fund raising strategy that garnered supporters and millions of dollars for public television. David is now "of counsel" for Advocate Marketing PR LLC where he provides pro bono counsel to various community organizations and mentors PR practitioners.
David has deep experience with public relations strategy, media relations and community outreach on behalf of the major corporations he has represented. In fact, he wrote the book many oil and natural gas industry public relations practitioners use to build community acceptance for new pipelines and drilling.
David is an instrument-rated private pilot and has owned several aircraft.