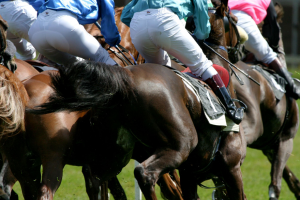 How fast is your brand? We do start-ups and tune-ups.
Your brand is your business's personality
It's the value you bring to the relationship. It's your reputation. Get out of the gate with a brand that will go the distance.
Here's one example:
• People seeking behavioral health care also seek privacy. Our client's name not only included the words mental health, the brand awareness was near zero with potential clients and referral sources.
• Working with the client and a branding agency the team selected a new name, identified the brand promise and approved the logo. That got us half-way to step 1.
• The brand launch package we built included templates for everything from trifold brochures to signs to purchase orders.
• We used the brand promise to build ideal client and ideal referrer demographics and a specific one-year message plan.
• The campaign increased awareness and client conversion by layering digital marketing with proven strategies. We used a branded page on the major regional newspaper's website and Facebook as the front door. We increased website users to 18,000 per month. Digital media visitors spent six minutes on the site and viewed four pages—doubling the national best-in-class benchmarks released by Sharaholic (Mar. 2014).
• The client's new website automatically detects mobile devices. Mobile use increased to 35 percent. We also implemented pixel tracking, building an internal database of fans.